Our Team – Mass Tax Pros
Our staff of seasoned professionals has more than 50 years of combined experience in the accounting profession coordinating and implementing financial strategies for both businesses and individuals.
Thomas P. Craig – Bio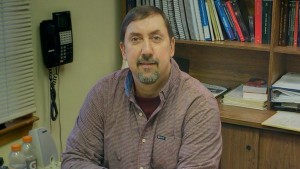 Tom Craig has over twenty years of tax, audit and accounting related experience. Tom received his Bachelor of Science degree from The University of Massachusetts. While at UMass, Tom concentrated in both accounting and economics. Tom used his educational credentials to pursue various job opportunities at several certified public accounting firms. After many years of dedication to those firms, Tom used his "real world" knowledge to open his own practice. Along the way, Tom became an Enrolled Agent, was licensed to sell securities and insurance products and became licensed as a Certified Public Accountant. Tom has been practicing as a licensed CPA for approximately 15 years. Tom enjoys working with small businesses as an advisor and mentor. Tom also works with various individuals throughout the year to resolve compliance matters and assist in various financial transactions. Tom's biggest attribute is his ability to work hand in hand with diverse people. Tom likes to interact with both business owners and workers within the various businesses that he serves. Doing so allows for a better understanding of the business needs from both an owner and non-owner perspective. This perspective is particularly useful in identifying business needs, implementing business goals and monitoring progress while maintaining his role as an advisor.
Joseph W. Brine – Bio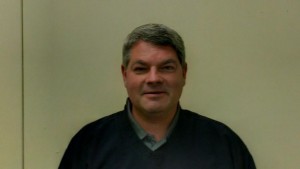 Joe Brine has over twenty year experience in the accounting industry. Joe received his bachelor's degree from Merrimack College in Andover, MA. He majored in accounting while at Merrimack. Shortly after college, he went to work for his father, owner of a nationally known retailer in the sporting goods industry. He worked in sales and performed the daily accounting functions for the business. During this time he used his accounting skills to build a business of his own preparing tax returns financial information for various individuals and businesses. He also continued his education by pursuing Enrolled Agent status (Licensed by the Internal Revenue Service). While building his business, he maintained various business relationships. Those relationships included a joint venture with Thomas Craig. In 2006 Joe and Tom formed Craig, Brine & Associates and today have incorporated the company into Thomas P Craig CPA PC. Joe has particular experience working in the healthcare, construction and payroll industries.



The Business
Thomas P. Craig, CPA, PC is located at 11 Middlesex Avenue in Wilmington MA. We are a full service public accounting firm. Whether you are looking for compliance related services, monthly accounting, payroll, financial statement preparation or IRS representation services, we are here to assist. We service many businesses and individuals in the local area, but also have numerous clients throughout the United States. Our strengths include our years of experience, our service oriented approach, our attention to client needs and our team approach.  We invite you to call us to discuss your tax, accounting and business questions and concerns.
Get the answers to all your questions from the experts at Thomas P. Craig, CPA, PC.
Contact us today to schedule your free consultation.